Money Biz
---
MoneyBiz is an ideal solution for small and medium scale finance companies. Features include gold loan, hire purchase, fixed deposit, recurring deposit, chitty, sms to customers, bank pledging etc. We can send sms in various stages so that the customer will be aware of their transaction status.

Front Screen
---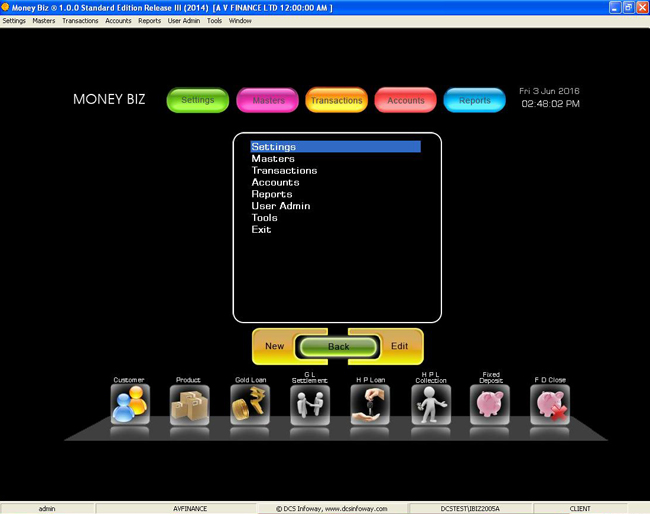 Features
---
Lend money on pledging loan.
Various schemes for gold loan.
Interest payment tenure and maximum payable amount can be specified in gold scheme.
Lend money on pledging vehicles or any other valuable items.
Depositing a fixed amount locked to a specific period.
Recurring deposit. Deposit a fixed amount on each month to a specified period.
Chitty. Chitty slab and collect them each month from customers.
Provide dividend on auction of a chitty each month.
Posting interest for a customer or group of customers on delaying the payment.
Sms options on various part of the process.
Downloads
---
Buy Online
---